Event date: 18th to 24th March 2015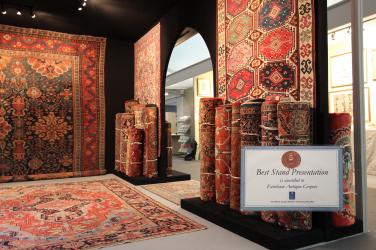 11am – 9pm Weds 18th
11am – 8pm Thurs 19th
11am – 8pm Friday 20th
11am – 6pm Sat 21st
11am – 6pm Sun 22nd
11am – 8pm Mon 23rd
11am – 6pm Tues 24th
The British Antique Dealers' Association is the trade association for the leading antique dealers in Britain.  Since its foundation in 1918 the BADA has set the standard for trading in the antiques business.
As one of the major events in Britains' calendar of fairs, collectors and art enthusiasts all eagerly await its opening and the opportunity to browse the fine works of art for sale under one roof.
There are approximately four hundred dealers throughout Britain who have met the very high standards that BADA demand.
Held in March every year you can find us on stand A38 and if you would like to receive an invitation please contact us, we would be happy to send you one.