Farnham Antique Carpets specialise in antique carpets and rugs, as well as stocking a vast selection of high quality handmade modern and contemporary design rugs. Our barn showroom in the picturesque setting of The Old Parsonage in Crondall, Surrey is an hours drive south of London. You can visit us by appointment to view one of the largest collections of antique and modern carpets and rugs in the UK.
With over 50 years collective experience in dealing in antique and modern hand made carpets we are certain to be able to find the right carpet for your home, office or country retreat. As members of The British Antique Dealers Association and LAPADA, which is the The Association of Art & Antique Dealers we adhere to strict guide lines as affiliated members and pride ourselves on maintaining its high standards. We exhibit at the BADA fair in Chelsea, London every March and the LAPADA Fair in Mayfair, London every September.
Our unique 'Home Visit' service offers our expertise to show you any of our inventory in-situ to determine the correct size, design and colours that will compliment any given interior. Travelling Nationwide and throughout Europe, we pride ourselves on offering this professional approach allowing clients and interior designers to view various carpets and rugs in their own or client's home.
With a broad knowledge and passion for antique and modern pieces we showcase beautiful pieces from Persia, Anatolia, India, China and the Caucasus's from as early as the 18th Century through to the 20th Century and present day. With good eyes for colour and design we actively pursue rare carpets and rugs to add our their ever-growing inventory.
Selling to collectors, clients furnishing their homes and working with interior designers. Farnham Antique Carpets understand how important it is to listen to the customers requirements and enjoy seeing a room transform when a carpet has been laid to work with all surrounding furnishings. Having worked closely with interior designers for the last 30 years. We can be used at the early stages of a project using plans to scale or right at the end when only the rug is left to finish a space. Meeting a designers specific requirements is something we excel in and throughly enjoy.
As the carpet and rug world continues to evolve we now offer the service of purchasing a carpet or rug direct from our website which can be shipped anywhere in the UK for free. We hope you enjoy our website and look forward to helping you soon.
Best Wishes,
Roderic, Stephen, Kristian & Sue
Roderic Davies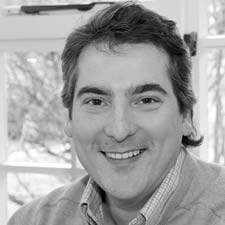 Roderic has been dealing in carpets since 1990 and is a collector of Kurdish weavings. He has lectured on carpets and rugs and has written articles for the British Antiques Dealers Association. With 30 years of experience in dealing with carpets, he has a great eye to help you choose a rug which will compliment your home.
Stephen Marsh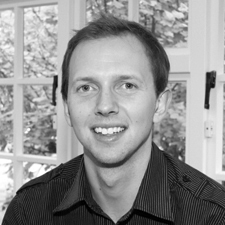 Stephen has worked in Australia and the UK with antique carpets and rugs since 1997.  A lover of bold Serapi and Heriz pieces, he enjoys helping customers find the right rug for their interior.  As the years have gone by, he appreciates the finer weavings from Kashan and Isfahan even more.
Kristian Vanneman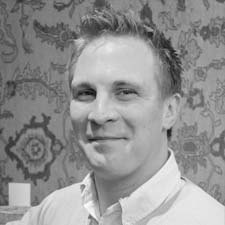 Kristian started working with antique rugs in 1994, his love for these works of art has grown and continues to the present day. His main love is for the varied designs and colours of Caucasian weavings.  He, like Stephen started with cleaning rugs in the mid 90's which is the best way to learn about a rugs construction and dyes.
Sue Watson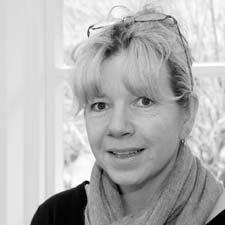 Sue Watson is in charge of restoration and has been restoring carpets and textiles for more than thirty years. Her work as a restorer of rare carpets has taken her worldwide, including working on location in Jordan and Italy. We are proud to offer her services alongside the retail part of the company.