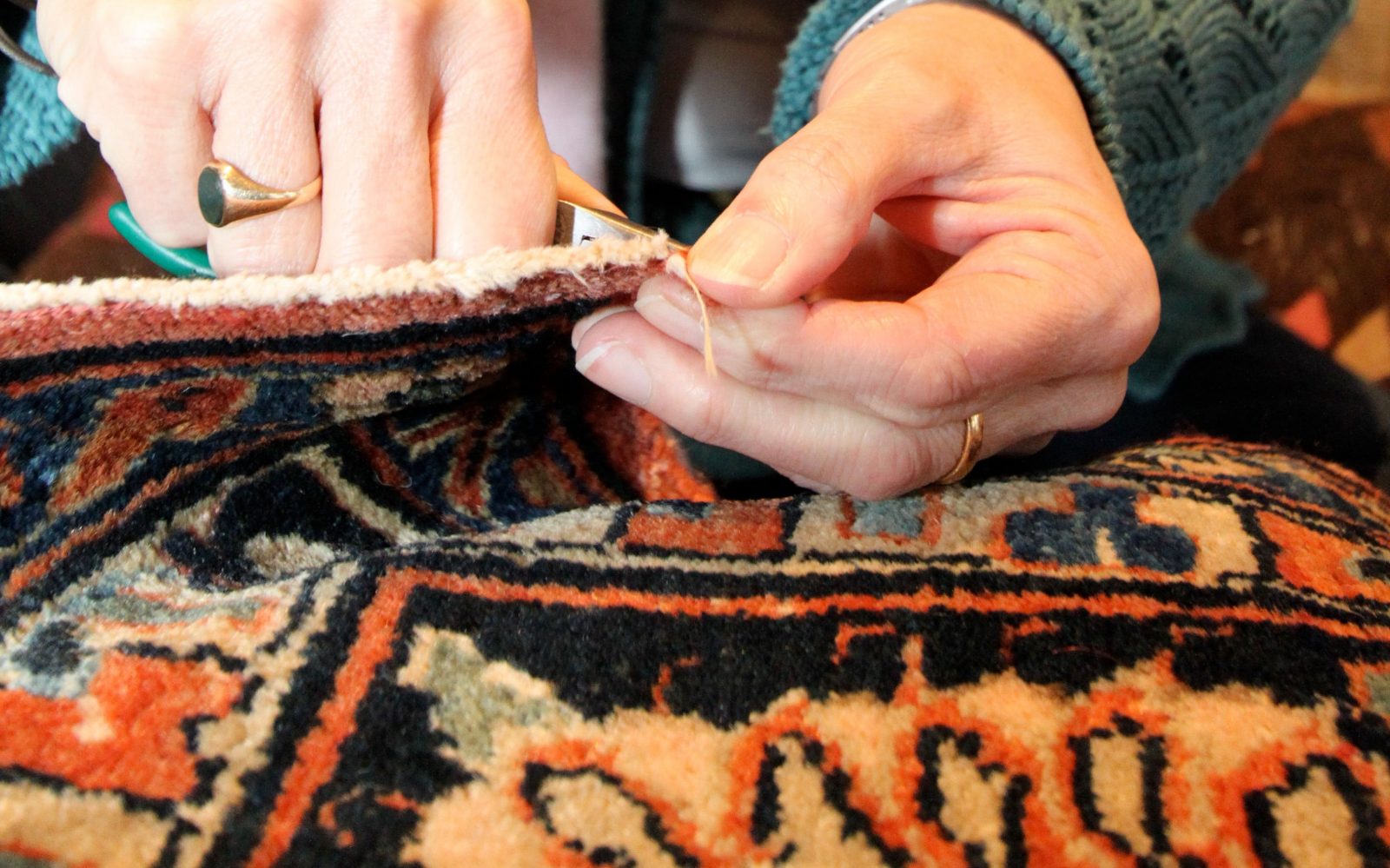 Rug restoration has to be trusted to a professional. Our restorer Sue has over 30 years experience in repairing carpets and rugs and has completed many different restoration challenges over the years, here at our workshop in the UK and Overseas. She will be able to complete smaller restoration work such as repairing a rugs fringes alongside more complicated projects such as reweaving large areas of damage caused by moth, fire or water damage. She is used to working on antique carpets, rugs and tapestries that are over 100 years old and treats each one with the upmost care. Modern carpets and rugs can also be repaired using new wool.
It is vital when restoring antique rugs that as well as using a highly skilled restorer to complete the work, that the correct wool is used. We have a vast array of antique wool which can be used to match a rugs colour correctly thus making the repair invisible to the eye. Often the first areas of a rug to become weak or damaged are the rugs fringes or sides. It is best to inspect them on a yearly basis to be sure they are not deteriorating in anyway, as a loose fringe can start eating into the pile of a carpet very quickly and affect it's value.
If you would like a restoration quote, the best way to proceed is to either email us good photographs of your rugs damage explaining what you would like repaired or visit us by appointment at our showroom in Crondall, Surrey. Here we can properly inspect your carpet or rugs damage and provide you with a written restoration quotation.
Restoration Pricing
We are unable to advise on complicated restoration costs until we have inspected the rug thoroughly via email or at our showroom. We can however advise on more frequently undertaken repair work such fringe and side repair below.  To repair a rugs fringes we remove the loose wool and securing to a neat straight line using a chain stitch and a blanket stitch.  To repair a rugs sides/selvedges, where wool is missing but the structure is still intact is a common repair and we would match the wool accordingly to complete the work.
Repair Fringes/ends securing with blanket & chain stitch £25 per foot + Vat
Repair Sides/Selvedges wrapping wool to match £25 per foot + Vat
New Fringes cost £28 per foot + Vat
Hanging a rug on the wall – we sew velcro onto the back of the rug and provide a baton with velcro attached £30 per foot + Vat
If you require a quotation for a carpet or rug repair or it needs to be collected and delivered back to you once completed please contact us for a quote.
Please view our before and after restoration photographs below.
Accidental damage repair - A dog chewed corner.
Before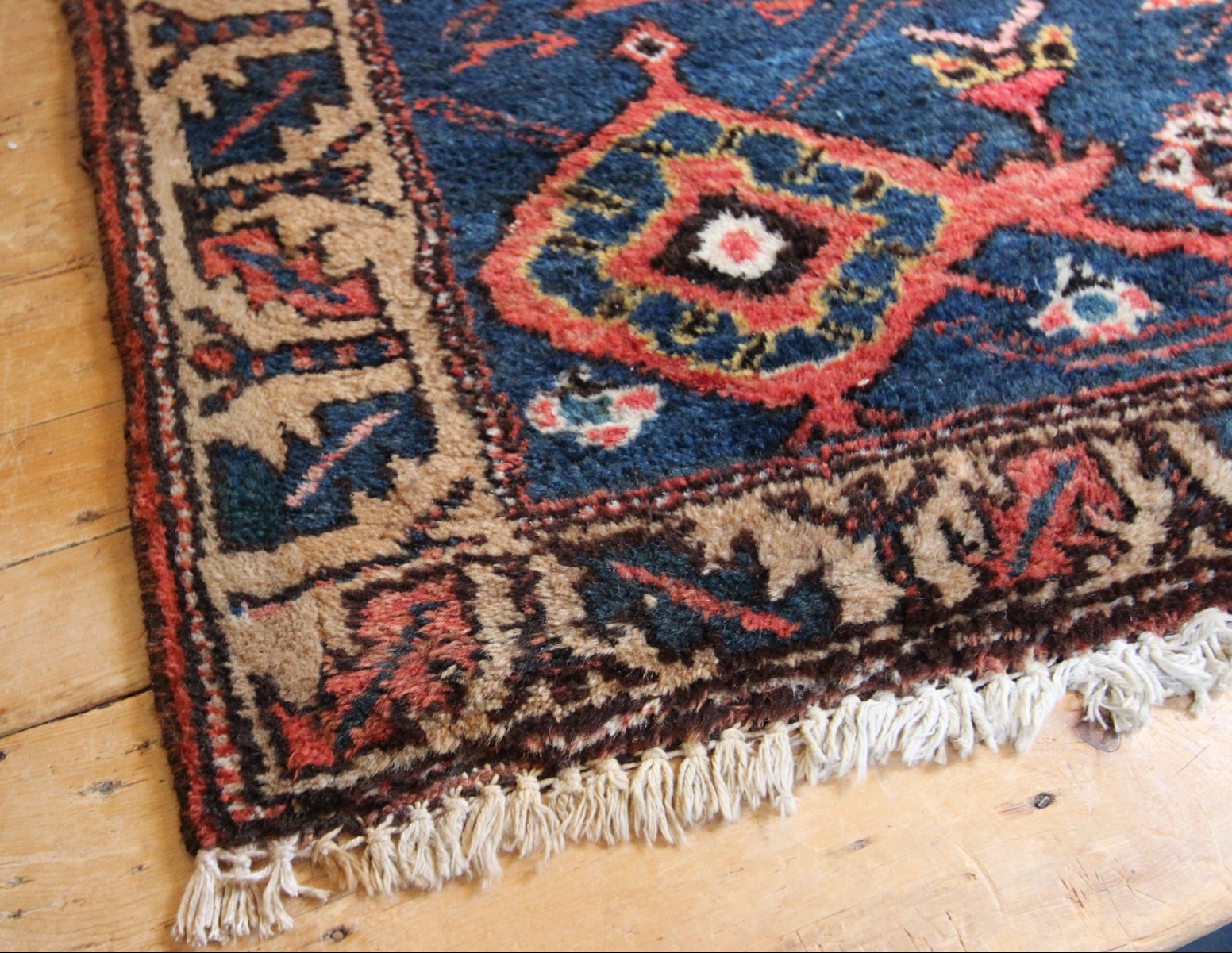 After
This rug had been badly chewed by a dog on one corner.  Our restorer placed the rug back on a small loom frame to add the foundation (warp) back, before repiling using old wool to match the colours.  The end result was fantastic I am sure you will agree.